I'm not really sure where to start... I left this session praying that I got a few good shots. The conditions were anything but ideal: It was crazy hot, the wind was weird at times (and not a good 'cooling' wind), & lastly the horse flies were A-W-F-U-L!!! On top of all that, I couldn't find the part of Driftwood Beach I wanted to be at. I felt like we were at Driftwood Beach without the driftwood:)
The Witherow's were super troopers and willing to do anything I asked of them, however Nora had her own agenda, so I just ran with it & after her! I loved watching her explore and take it all in, but more on that in a bit. Kara & Patrick, thanks again for enduring the heat & bugs all for me to scout a new location- you're the best!
Proof: These were taken at the end of the session... 95 degrees at 8:14 PM!!! Yowzers!!!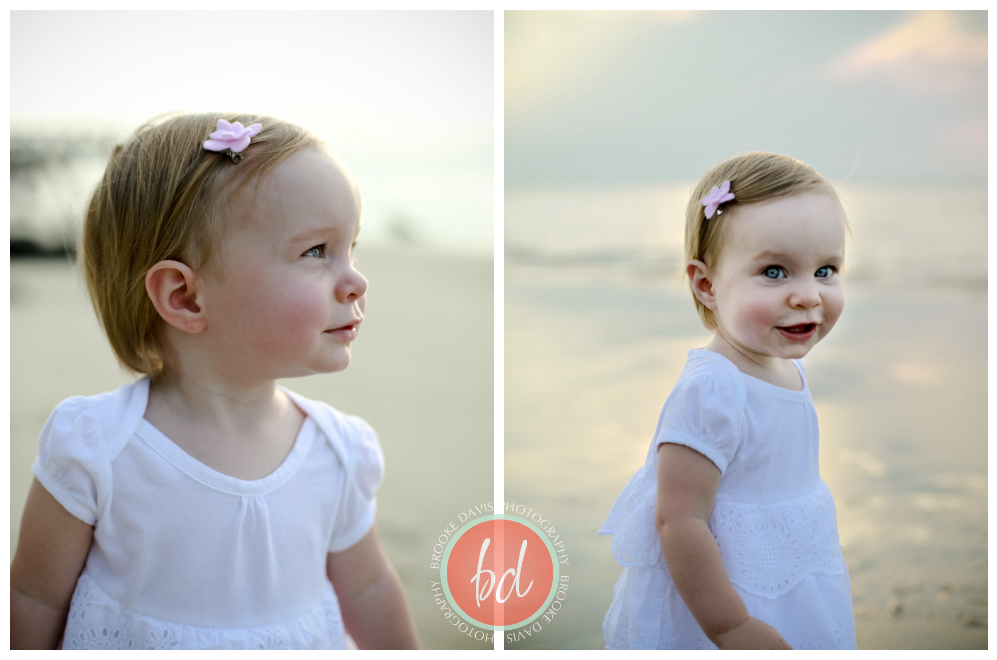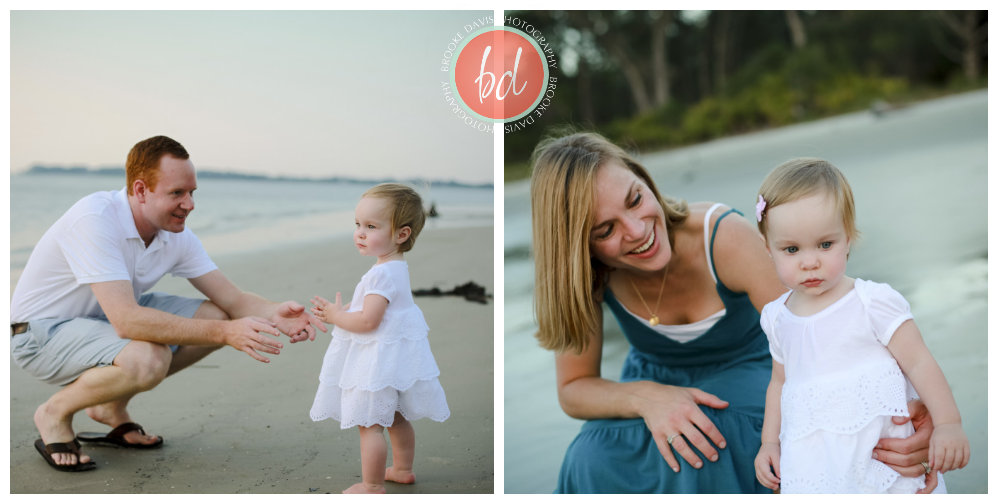 One of my personal favorites- I think it looks like a cover of a magazine.
As I mentioned before, most of this session was spent chasing Nora around as she took in her surroundings. She hadn't been to the beach since she'd started walking & she was truly in awe of the water- she was just drawn to it. We'd move her up the beach, take a few pictures, but slowly she always worked her way back to the waters edge to stare at the ocean. She was truly mesmerized by the water & I could just see her trying to take it all in. The ocean makes a great comparison to the love of God- it's vast, deep, & unending. Sometimes, like Nora, all we can do is stand in awe, which we should do- what a gentle reminder- thanks Nora!
'To write the love of God above would drain the ocean dry.' -F. Lehman